About thinkWhere
thinkWhere is a provider of cloud-based GIS platforms and services and one of the leading independent Geographic Information System (GIS) consultancies in the UK.
Based in the historic city of Stirling, Scotland, with customers across the UK and worldwide, the company is a specialist in the use of geographic information, digital mapping and the technologies which use them.
thinkWhere specialises in the use of Open Source GIS and use globally leading technologies such as QGIS, PostgreSQL/PostGIS, GeoServer and OpenLayers. The company's online GIS platforms are built using these components and provide organisations with easy access to web GIS, web mapping and web services.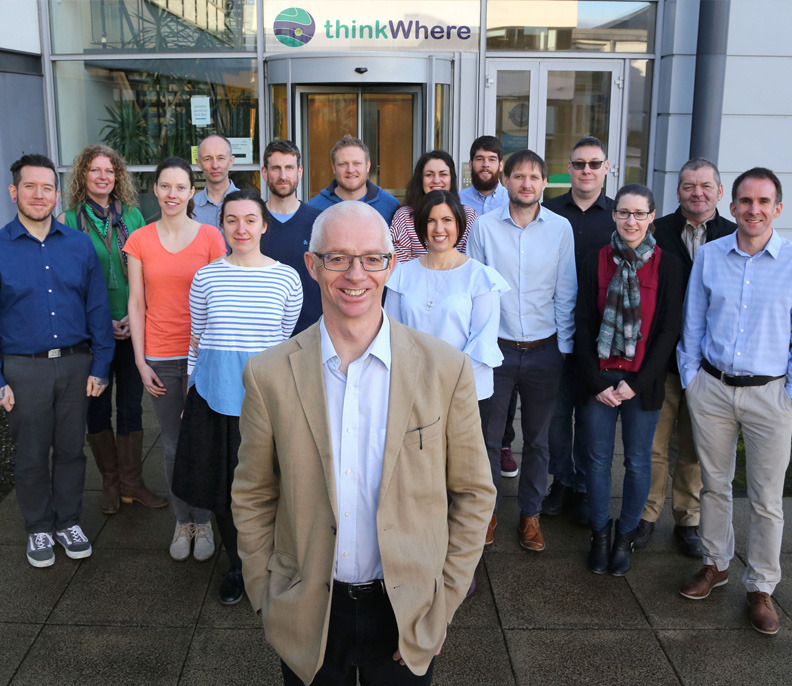 ---
With an extensive project portfolio, thinkWhere has a proven track record of delivering solutions at local, regional and national levels in the UK public and commercial sectors. thinkWhere is proud to work with organisations around the world and is able to deliver projects of any scale, size or complexity and in any location.
---
Customers
thinkWhere works with a broad range of organisations across the public and private sectors, including central and local government, higher education, social housing, health, humanitarian support, land and property, environmental, energy, civil engineering and retail.
Read some of our Case Studies.
Central Government | Local Government | Higher Education Establishments | National Park Authorities | Housing Associations | Health Boards | Land and Property Agents | Environmental Consultancies | Energy companies | Retail Sector | Individuals